'How to's' and oil painting tuition.
This area contains links to painting projects that are designed to help you try a different technique or style. They are broken down into manageable steps.
The instructions give a recommended palette of colours, brushes, equipment used and the techniques used to complete the painting. Try them, enjoy the experience.
If the result is not as you had painted it in your mind, don't be disappointed, learn from it and you will probably find it's only practice that's missing.
Tole Painting.
The Stroke design Tole painting is designed to cover most of the basic

brush strokes, including a double-loaded brush, the comma stroke, blending and rigger work. If this painting appears too complicated or you prefer a quicker, more simple design, then try the Wild Rose project.

In the Tole Gallery you can view painting where this technique has been used.

It may be a good idea, if you are new to Tole painting, to have a look at the Tole Brush Strokes section first. These strokes need practice to achieve good brush work. Tole is often used to refer to 'one-stroke' brush painting, for a single leaf painting demo on my personal site click this link single leaf painting

Flower Painting

For a Flower painting to try, the Amaryllis is the subject, with the emphasis on long brush strokes for the petals and the blending of colour in both the flower and the background.
This is not a complicated painting and for best results try completing it in a day.
In the Flower Gallery you can view paintings where this technique has been used, with snippet, hints and tips along side, also warm, cool and contrasting colours.

The mediums used in this work can be found on the products page and more information about painting medium

Coloured Pencils.
The Colour Pencil information has been expanded on the Coloured Pencils page. There are colour pencil tutorials, pencil blending techniques and video clips using Pencil Blend.
If you would like an insight into starting with Coloured Pencils using Zest-it, this page on my personal site gives a good introduction www.jacquiblackman.co.uk/blending.htm

Parchment work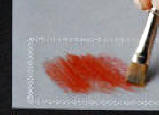 For colouring Parchment paper, a 'how to' guide about using Zest-it Pencil or Parchment Blend using a brush, colour pencil, dip pen and ink.
On the Parchment Craft page there are links to tutorials using the Blending Sponge, blending techniques, pencil techniques and free patterns.
Using Coloured Pencil, Pastel and Oil Pastel can be found by clicking the links.



Pen and Ink.

We receive quite a few questions about using Dip Pens and Ink, especially where ink work and oils are used together, also where ink is used on the front and oil work (sometimes called 'rouging') on the reverse of the work.
I've written this article to help those unsure of the type of dip pen nib to purchase for their ink drawing work, it can be found on my personal site by clicking this link choosing dip pen nibs.

A wide selection of dip pen nibs, handles, ink and accessories can be found in our online shop, there are also many types of metal, gouache and Indian inks available.
Oil Pastels

On this page you can find information about using Oil Pastels and also about using Oil pastels with Zest-it Brush Cleaner and Zest-it Clear Painting Medium. This includes background information about oil pastels, the surfaces that they can be applied to and some of the techniques that can be used.