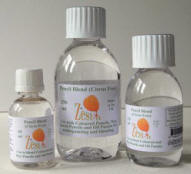 Zest-it? Pencil Blend (Citrus Free)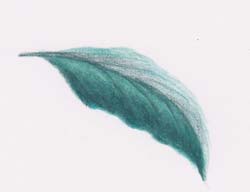 Blended with a paper stump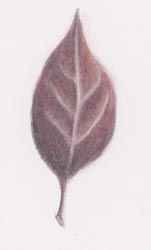 Pencil Blend (Citrus Free) works just as well as the original Pencil Blend


Product Safety Information for Zest-it Pencil Blend Citrus Free PDF
.

Zest-it Pencil Blend is excellent for blending Coloured Pencils, it is also ideal for use with wax pencils, crayons, oil pastel and graphite.

Many Artists choose Pencil Blend (Citrus Free) as the solvent for their pencils, not only for its excellent blending qualities, especially where there is heavy pigment and wax.
It has a light solvent smell.
Also because it leaves no residue in or on the paper, is economical in use and is a safer solvent than odourless mineral spirit and similar solvents.

Pencil Blend is available in a variety of useful sizes 50 ml; 125 ml; 250 ml.

Using Pencil Blend and a paper stump.
In this example only half the leaf has been blended with a dampened stump to demonstrate the effect.
The tip of the blending stump was touched onto the surface of the
Blending Sponge containing Pencil Blend.
The applied pencil was then blended, more pencil was added whilst damp and blended again until the desired result was obtained.
This leaf was completed using the same method of application as above.
Numerous layers were gently applied to the damp paper to build the depth of colour.
The tip of the stump can get dirty and transfer colour, regular cleaning of the stump is necessary to give clean bright colours.

To clean the tip of the stump, rub on a Sandpaper block, cut it off with sharp scissors or keep a number of stumps for the different colours.
For more blending options see Pencil Blend
Copyright Jacqui Blackman 2005