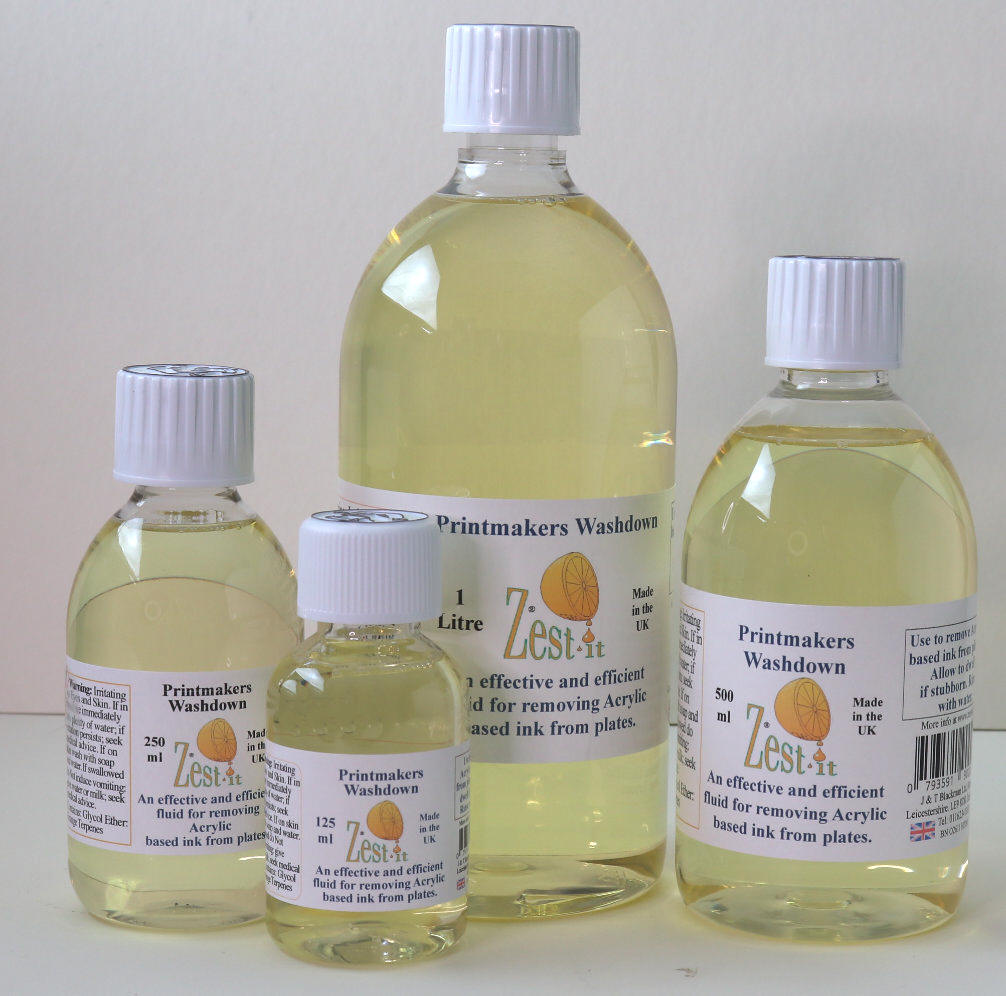 Printmakers Washdown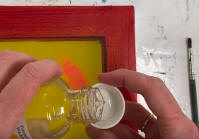 Using for cleaning dried Acrylic ink from a screen -
saved the cost of re-meshing
Watch the video at Handprinted using this link https://handprinted.co.uk/blogs/blog/uses-for-zest-it-printmakers-washdown

Product Safety Information for
Zest-it Printmakers Washdown PDF
We thoroughly tested the Printmakers Washdown in working conditions, under print workshop conditions and asked independent printmakers to test the product. All were so please to have a non-toxic, non-flammable product for removing the stubborn acrylic residue that can build-up. It will clean plates of acrylic based ink, including dried ink.
Printmakers Washdown is an easy to use fluid for cleaning printing plates and surfaces of acrylic based inks. It will also remove 'stopping-out fluids' and most acrylic grounds.
Apply to surface, wait a few moments and wipe with kitchen towel or a cloth.
If there is stubborn residue, allow the Printmakers Washdown to 'sit' on the offending area for a few minutes and try again. It is not an aggressive product so patience is rewarded! Wash away with water.

Use to clean Nitrile rollers and some soft rollers, brush the fluid onto the roller, catching the excess for reuse, wipe the fluid from the roller with a cloth.
Note of caution - letting the roller 'sit' in the fluid can cause distortion.

If hands are sensitive use Nitrile gloves and wash hands after use even if gloves are used.
Do not eat or drink when using the product and do not allow water bottles in the same area!

Sizes available - 125 ml; 250ml; 500 ml and 1 Litre.

It goes without saying - Always wash hands with soap and water after using any type of art product.
For our International customers, you can now purchase direct in the Zest-it Shop at www.zest-it.shop

Copyright© Jacqui Blackman 2019